Information copied from the Tubby and Coo website! Click here for the original page.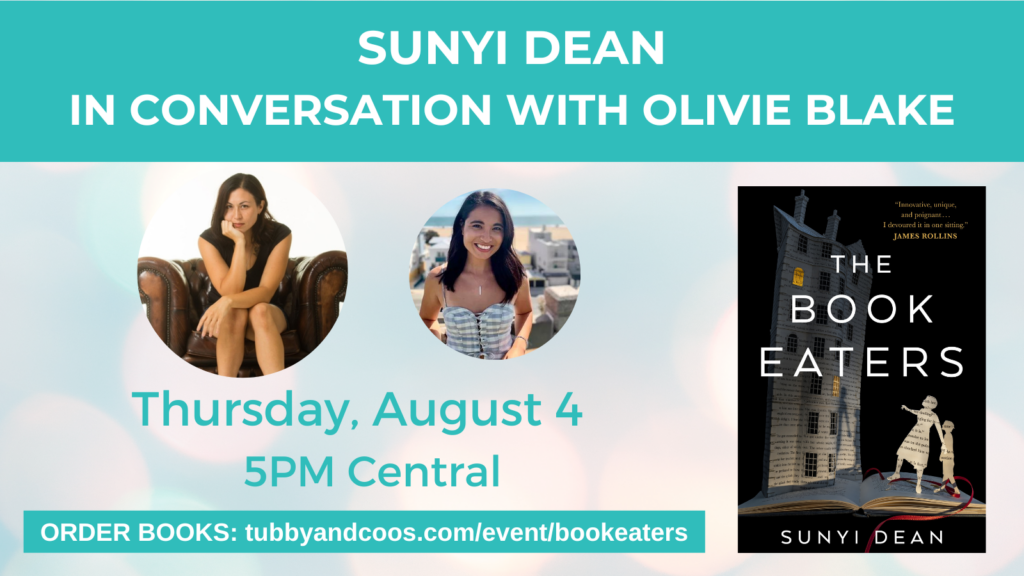 Tubby & Coo's Mid-City Bookshop & Watermark Books is pleased to present Sunyi Dean in conversation with Olivie Blake about Dean's new novel The Book Eaters! This event will be held digitally via Crowdcast.
You can register for this event by ordering The Book Eaters below or you can click here to register with a donation of any amount of your choice. Donations are to help sustain our events programming. If you cannot afford to purchase the book or to donate even $1, you may register for the event for free, no questions asked, by e-mailing us at events@tubbyandcoos.com. There will also be the option to purchase the book during the event!
Please note Tubby & Coo's has a zero tolerance policy for harassment or intimidation of any kind during our events.
REGISTER FOR THE EVENT WITH A DONATION (Click Here)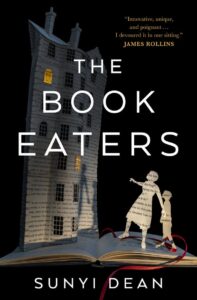 About the Book & Panelists
ABOUT THE BOOK EATERS

Sunyi Dean's The Book Eaters is "a darkly sweet pastry of a book about family, betrayal, and the
lengths we go to for the ones we love. A delicious modern fairy tale."— Christopher Buehlman, Shirley Jackson Award-winning author
Truth is found between the stories we're fed and the stories we hunger for.
Out on the Yorkshire Moors lives a secret line of people for whom books are food, and who retain all of a book's content after eating it. To them, spy novels are a peppery snack; romance novels are sweet and delicious. Eating a map can help them remember destinations, and children, when they misbehave, are forced to eat dry, musty pages from dictionaries.
Devon is part of The Family, an old and reclusive clan of book eaters. Her brothers grow up feasting on stories of valor and adventure, and Devon—like all other book eater women—is raised on a carefully curated diet of fairy tales and cautionary stories.
But real life doesn't always come with happy endings, as Devon learns when her son is born with a rare and darker kind of hunger—not for books, but for human minds.
ABOUT SUNYI DEAN
Sunyi Dean is an autistic author of fantasy fiction. The Book Eaters is her debut novel. Originally born in the States and raised in Hong Kong, she now lives in Yorkshire with her children. When not reading, running, falling over in yoga, or rolling d20s, she sometimes escapes the city to wildswim in lonely dales.
ABOUT OLIVIE BLAKE
Olivie Blake is the New York Times bestselling author of The Atlas Six and The Atlas Paradox. As Alexene Farol Follmuth, she is also the author of the young adult rom-com My Mechanical Romance. She lives in Los Angeles with her husband, new baby, and rescue pit bull. Find her at olivieblake.com.